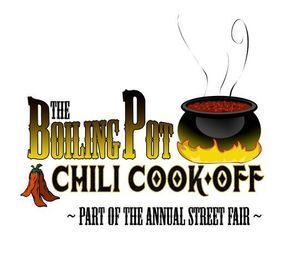 2023 Chili Cook-off
The Chili Cook-off takes place at the Street Fair on September 23. In order to make this happen, we need the talent of local teams to cook up their own unique brand of chili. In order to make this less of a burden on our teams, we help provide ingredients to help each team off to a good start. Teams will receive a generous starting kit of ingredients that includes 15 lbs. of beef and a mess of onions and tomatoes. From there, each team can add their own unique ingredients to make the chili something special.
Entering is easy. Follow this simple checklist.
Create a team with up to four people.
 Fill out the form below or download and return the paper version.
Choose a theme for your booth, and yes, it's ok if you want to highlight your organization through your booth theme.
Create your recipe and be ready for a day of fun.
ENTRY FORMS ARE DUE BY AUGUST 31. 
Non-Refundable Application fee: $25 payable to The Friends of Smoky Hill Museum.
ONLY SIX TEAMS WILL BE CHOSEN, SO GET YOUR PACKET IN TODAY!
People's Choice – The winner will be selected by the public and receives a combination of cash and prizes valued at $150. There will be a people's choice ballot box for people to score the chili.
Best Decorated Booth – Winner receives a combination of cash and prizes valued at $150. The theme is up to you, so get creative and find a way to draw a crowd to your tent.
Votes will be tallied at 1:30 and winner announced at 2 pm.
If you still have questions or need assistance, contact Rosa or Josh, (785) 309-5776. We are here to help you have a great time competing. Again, thank you for helping make this a great event!
ENTRY FORMS DUE BY AUGUST 31.