This is just a sampling of the many books available in the Museum Store. Please call 785-309-5775, if you are looking for a specific book to see if we carry it.
Best of Covered Wagon Women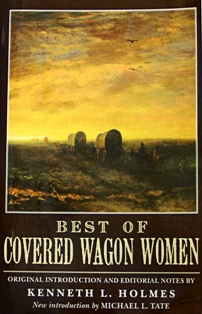 Original introduction and editorial notes by Kenneth L. Holmes. Eight stories by women who traveled the overland trails in the migration west. Paperback.