This is just a sampling of the many books available in the Museum Store. Please call 785-309-5775, if you are looking for a specific book to see if we carry it.
Best of Covered Wagon Women Volume 2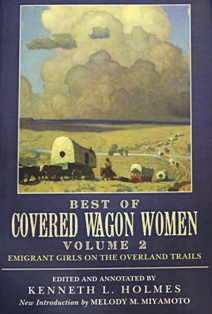 Edited and annotated by Kenneth L. Holmes, these eleven stories are written by young ladies ages eleven to nineteen, including members of the Donner Party. Paperback.