This is just a sampling of the many books available in the Museum Store. Please call 785-309-5775, if you are looking for a specific book to see if we carry it.
The Nebraska-Kansas Act of 1854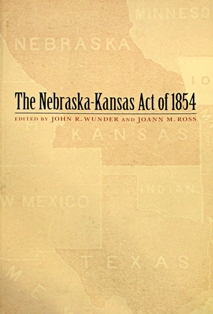 Edithed by John R. Wunder and Joann M. Ross. This is the act that essentially established the states of Nebraska and Kansas. Essays examinee the historical context and significance of this statute. Paperback.