This is just a sampling of the many books available in the Museum Store. Please call 785-309-5775, if you are looking for a specific book to see if we carry it.
Wild Animals and Settlers on the Great Plains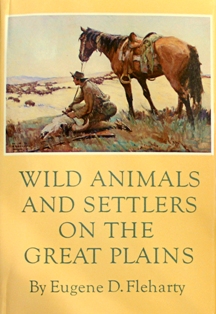 This unique history chronicles reciprocal relations between settlers and the natived fauna of Kansas from the end of the Cvil War until 1880. Kansan Eugene D. Fleharty writes of early-day conservation and game laws and portrays frontier life before many species were more or less wiped out. Hardback.