Current Exhibits
The Museum's galleries and exhibits are a chronicle of who we are and where we've been, challenging newcomers and long-time residents to consider how they will leave their mark.
---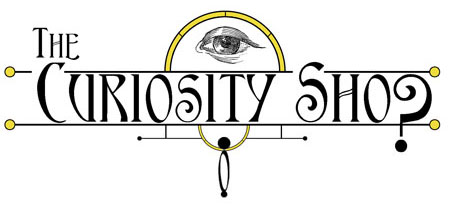 With the emphasis on "curiosity," this inviting and playful space offers a dynamic, sensory environment. Visitors will throw themselves into new surroundings, exploring through sight, feel and imagination. This new interactive children's area features a tot section alongside four primary themed spaces for youth ages three to 14: The World of Radio, Town Building, The Dirty '30s and Kansas Weather.
The Curiosity Shop's educational activities encourage cognitive, social and emotional development of children and students while serving as a safe, stimulating place of enrichment. Research shows that children who engage in meaningful play outside of the classroom perform better in school and have more success throughout life. 
| | |
| --- | --- |
| | |
| | Learn '30s farming techniques ... |
| | |
---
Wired
Open March 11, 2017
There are many things in life that we simply take for granted, or at the least fail to really take notice. Most of us start the day off waking up to the sound of a blaring alarm or your local radio station coming to life on your bedside alarm clock. We then make our way through a number of daily routines as we head out the door. This is all fairly simple and straight forward. However, lose power, and your day suddenly unfolds in a very different fashion. Like many advancements in the course of human history, the harnessing and distribution of electricity changed the very fabric of life. From work to play, electricity appears in a multitude of ways each and every day.
Wired, examines this fascinating topic. You'll discover about the great minds of Nicola Tesla and Thomas Edison as they squared off for supremacy in the world of electricity. What was the argument for DC versus AC, and why would AC ultimately become the standard form supplied to all American households? How did electricity impact the home and workplace? Did everyone greet this new technology with excitement and enthusiasm? Learn the answer to many of these questions and enjoy viewing artifacts from this period. Lastly, enjoy the hands-on displays. You'll be able to generate your own power with the help of a bicycle. Compare candle power to modern day bulbs and generate your very own electricity mascot.
---
Crossroads of the Heartland
The Smoky Hills region lies at the crossroads of the heartland where abundant grasslands have long attracted grazing animals and migrating birds. In turn, for more than 12,000 years these animals and fertile lands have attracted humans to the area. In 1858, five men settled in this lush valley near a bend of the Smoky Hill River, as many humans had done before.
This is the Museum's primary exhibit. It will take you through the crossroads of the heartland where you will experience the people, places, and events that have left an indelible mark on the fabric of the Smoky Hills region, creating a crossroads of business, transportation, and social exchange in the heartland of America.
---